Garage Lights
A VST plugin that allows users to control a DMX lighting universe from their DAW (digital audio workstation).
View Source Code On Github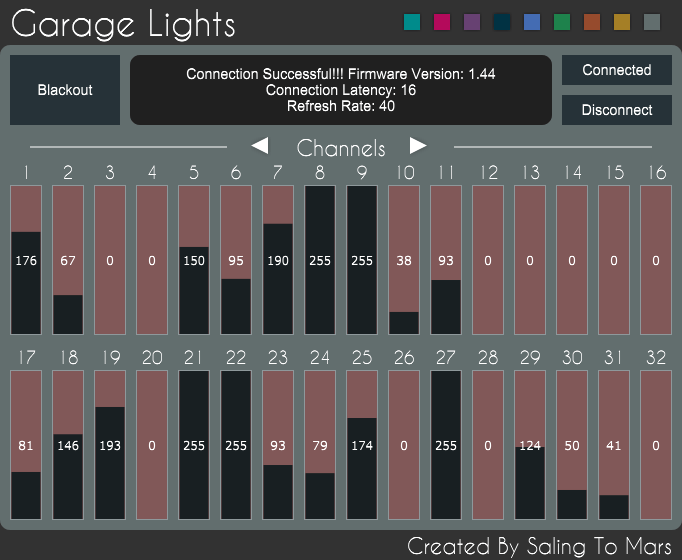 Key Features
Garage lights is programmed to communicate with any Open DMX compatible USB interface.
Users get a full 512 parameters that can be controlled/automated from within a DAW to control a DMX universe.
What I learned
C++
Object Oriented Programming
VST plugin development using the Juce application framework
Working with Serial Port devices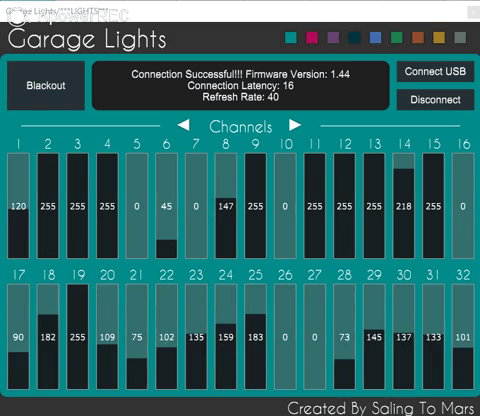 Garage Lights demo in Ableton Live
This software allows for live control of stage-lights with a midi controller